Dear friends,
We will inform you some news.
ICoMST2022 will be held on schedule, August 22-25.
But we decided to conduct ICoMST2022 online due to COVID-19 infection spreading over the world.
It is really unfortunate that we will not provide you hospitality, Omotenashi, in Japan.
We will call for ePoster presentations, because we would like to allow time for peer-review and editing of the abstract book. The submission site will be opened in March on schedule.
Registration will be opened in April.
We will inform the latest information on this web site and SNS (Facebook and Twitter). Please check them.
Please join ICoMST2022.
Best regards,
Organizing Committee Chair, Ryoichi Sakata
Kobe
Kobe is a global MICE city where people from various countries and regions of the world gather together. The city has abundant attractions, including great night views, sweet treats, gourmet foods, fashionable clothes and other items, and jazz and other music.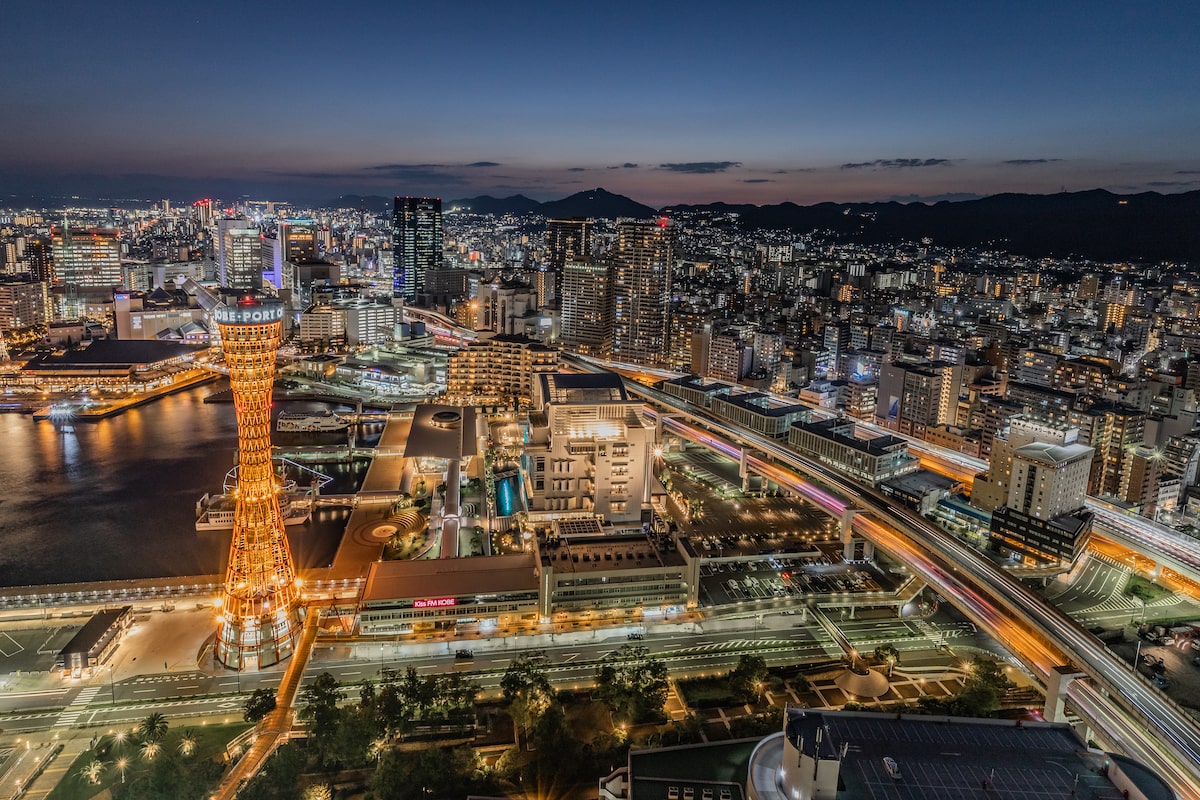 The Sannomiya Motomachi area, about a 10-minute train ride from Kobe International Conference Center, has a number of facilities where you can enjoy shopping, Chinatown, Kobe beef, etc. between the events and after the convention. Also, you can stay in Kobe and make a day trip to Japan's major tourist destinations such as Kyoto, Osaka, and Himeji.
Kobe International Conference Center
Kobe International Conference Center is located in the City of Kobe surrounded by beautiful nature with the port and Mt. Rokko. The Center is one of joint facilities of Kobe Convention Center, which is Kobe city's core facility and one of the major convention centers in Japan.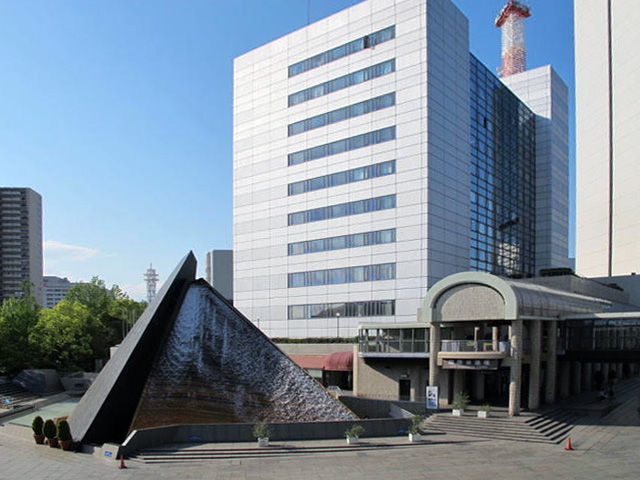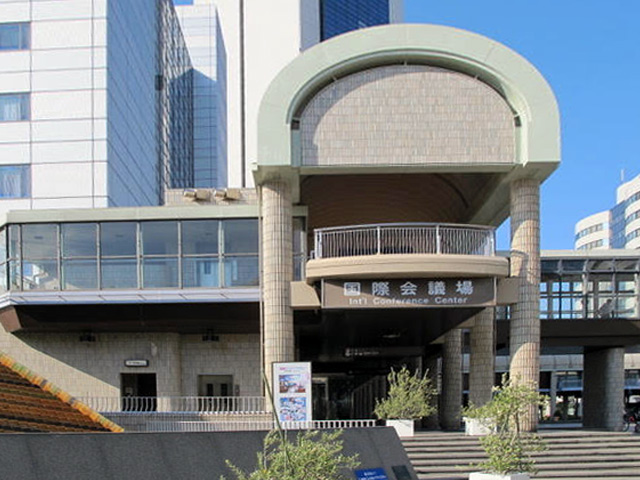 Kobe International Conference Center has the Main Hall, with a capacity of 692 people and equipped with six-language simultaneous interpretation equipment and sound and lighting adjustment equipment, and the prestigious International Conference Room, with a capacity of 360. Its Reception Hall has removable partitions to broaden the usage of the adjacent International Conference Room. There is a total of 21 medium to small meeting rooms, including one with a maximum capacity of 200 people. Each floor has a spacious lounge and lobby and can be reserved for exclusive use for exhibitions, poster sessions, etc. As high-speed wireless LAN (Wi-Fi) service is available in every facility, you can hold meetings using LAN and Internet access between rooms.
Access
Kobe International Conference Center is highly accessible via air, land, and sea. It is only an 8-minute ride from Kobe Airport, which is the fastest access time among other similar facilities in Japan. From Kansai International Airport, you can take two access ways of a bay shuttle ferry and a limousine bus to reach Kobe city. When you take the Shinkansen, get off at JR Shin-Kobe Station, go to JR Sannomiya Station, and take the Port Liner to Shimin Hiroba Station, the nearest train station of Kobe International Conference Center, which all takes only about 20 minutes. Limousine bus is also available at Osaka (Itami) International Airport to get to terminal bus stop of the Sannomiya Station. Moreover, as there are sufficient parking lots in the surrounding area, it is easy to get to the Center by car. Thus, the Center is easily accessible by train, bus, and so on.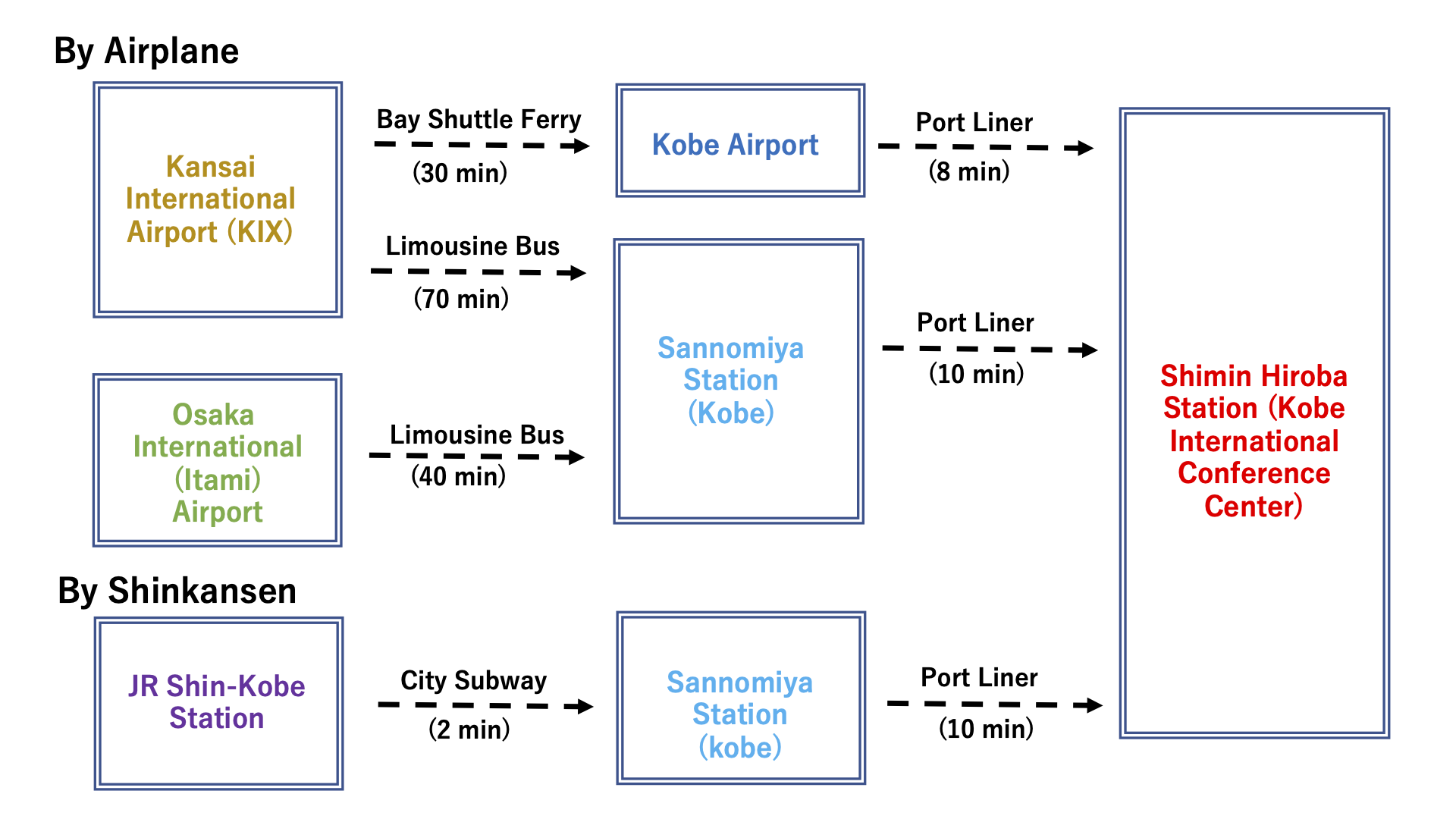 Access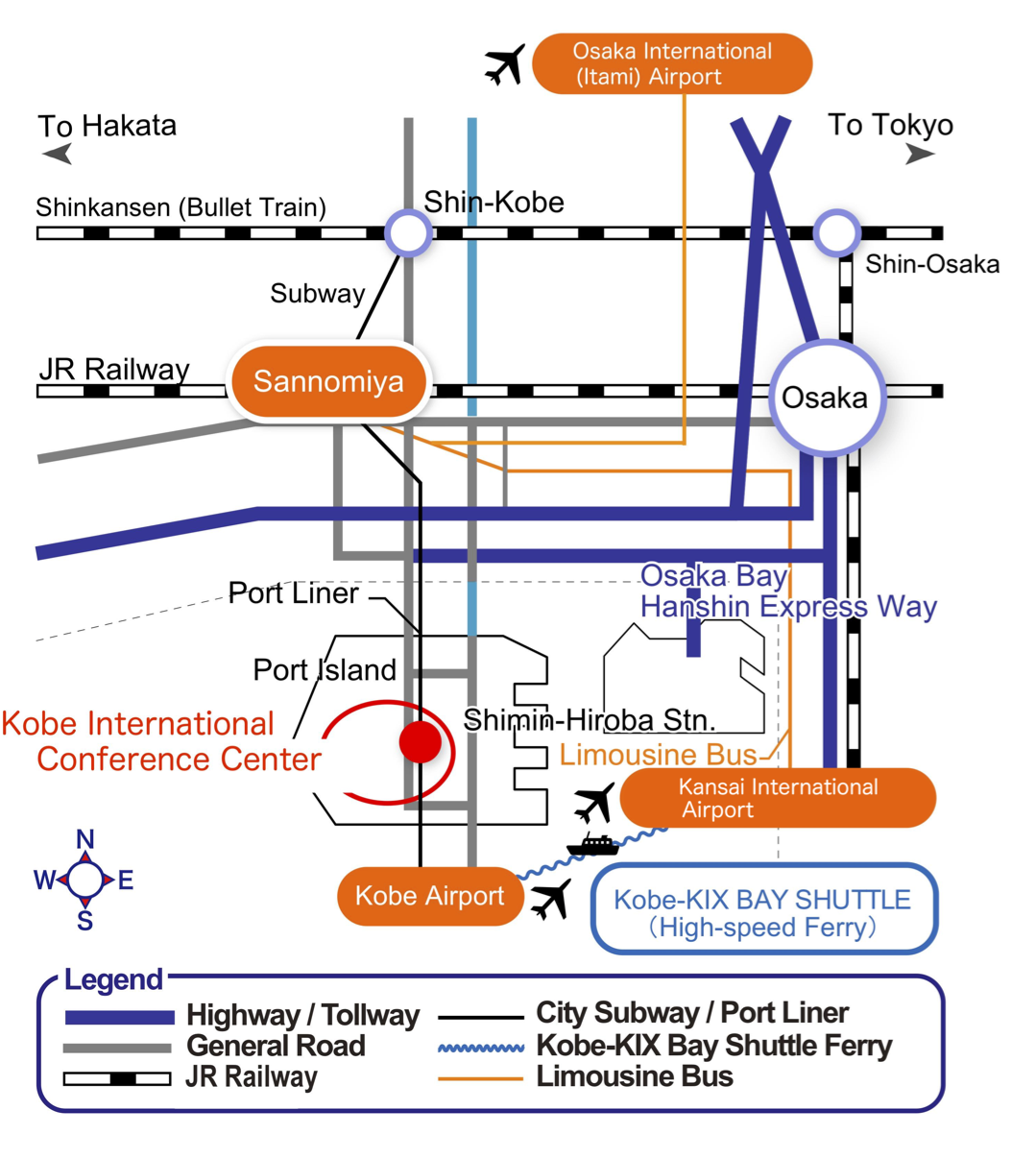 Access Map